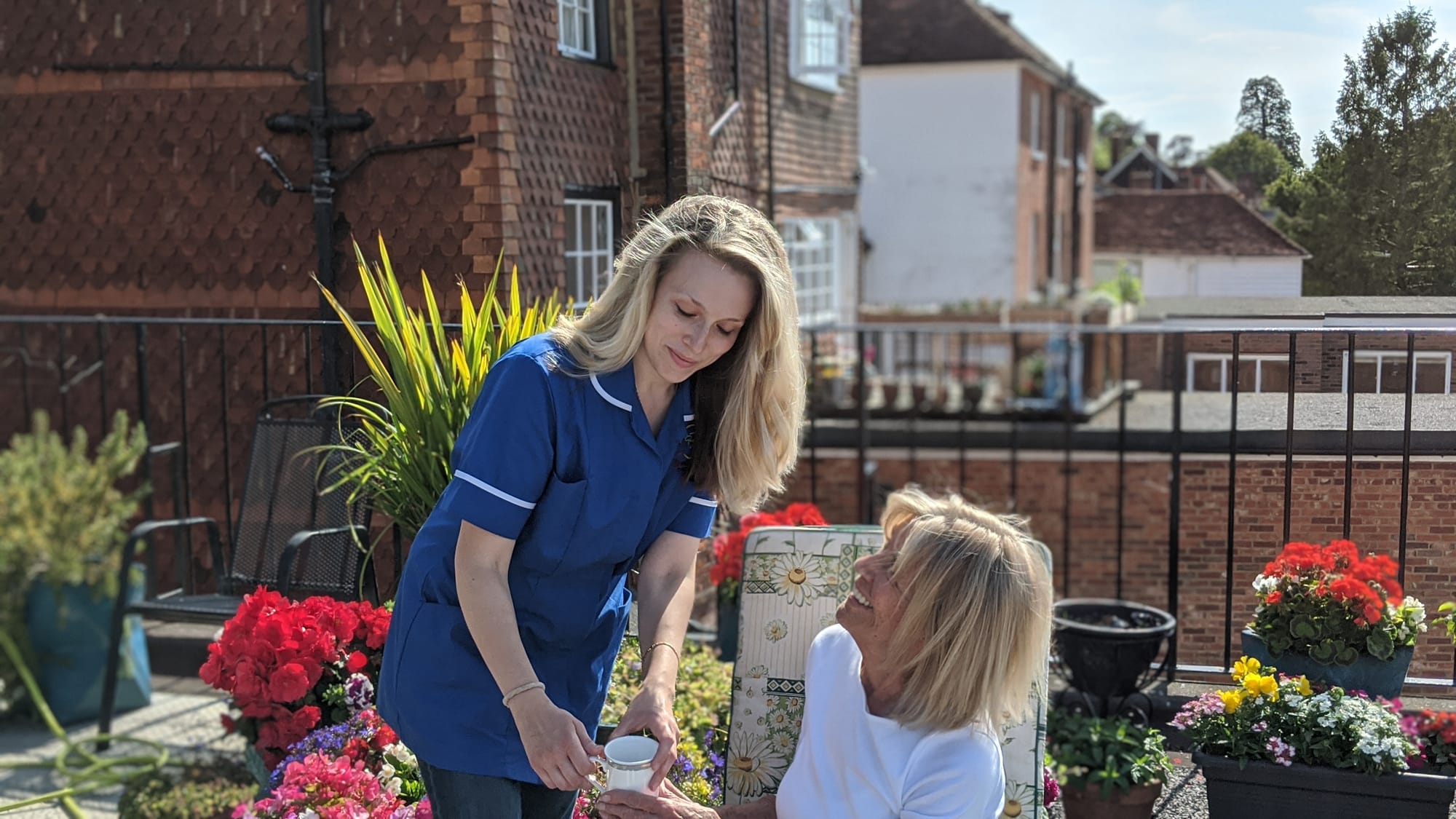 Kent's leading Live-in care provider
Live-in care is a great alternative to moving into a care home
For many the thought of leaving the comfort and security of their own home is quite stressful. Jasmine Care, a family run business, are able to offer a far more amenable alternative to care homes for the elderly by providing a live-in carer that will enable you to continue living in the comfort and familiar surroundings of your own home whilst maintaining your independence. You will be able to pursue your chosen lifestyle, supported by a dedicated and suitably matched, qualified, Live-in Carer, who resides with you 24 hours a day.
Most importantly the package of care and support you receive is tailored and designed to your way of life. We will provide you with a carer committed to supporting your independence with dignity and respect, providing a positive effect on your health and well being.
Our carers are trained to the highest standard and we are committed to providing the following benefits:
Independence and the comfort of living in familiar surroundings
The safety and security of living in your own home
Highly trained live-in carer
Delivering individual needs and wishes
Support with personal care, continence care and medication
Support with those with restrictive mobility
Domestic tasks including cleaning, producing nutritional, well balanced meals and home tidy
Companionship
Care for a short while or indefinitely
Respite care
Support from NHS funding (subject to status)
Of greatest importance, is the companionship our Live -in Carers can provide. The quality one-to-one time they spend, talking, shopping and sharing experiences.
If you would like further information about the services we offer, please call one of our specialist care consultants on 01580 713 533.